Life in a 30-person San Francisco Intentional Community
What I Learned Living in a Bay Area Commune:
Not everyone in San Francisco likes ecstatic dance, meditation, and yoga...but they probably like Burning Man

Having fun has no age limit

Friends come and go in a big city, so love the time you have together

People who bother you can be the best teachers about yourself

Praise in groups, critique in private

Hugs are healing

Food brings us together and the kitchen is the heart of a co-op

Gratitude is gold

You can have sex with your roommates: however, it better be good sex because it will complicate your home life

Like-minded friends make you embrace your values, and diverse lifestyles expand your mind

Group decisions take longer, but the outcomes are wiser

The power of we, and the negativity of us versus them mentality

The joy of selfless giving

Challenging yourself a little everyday makes you grow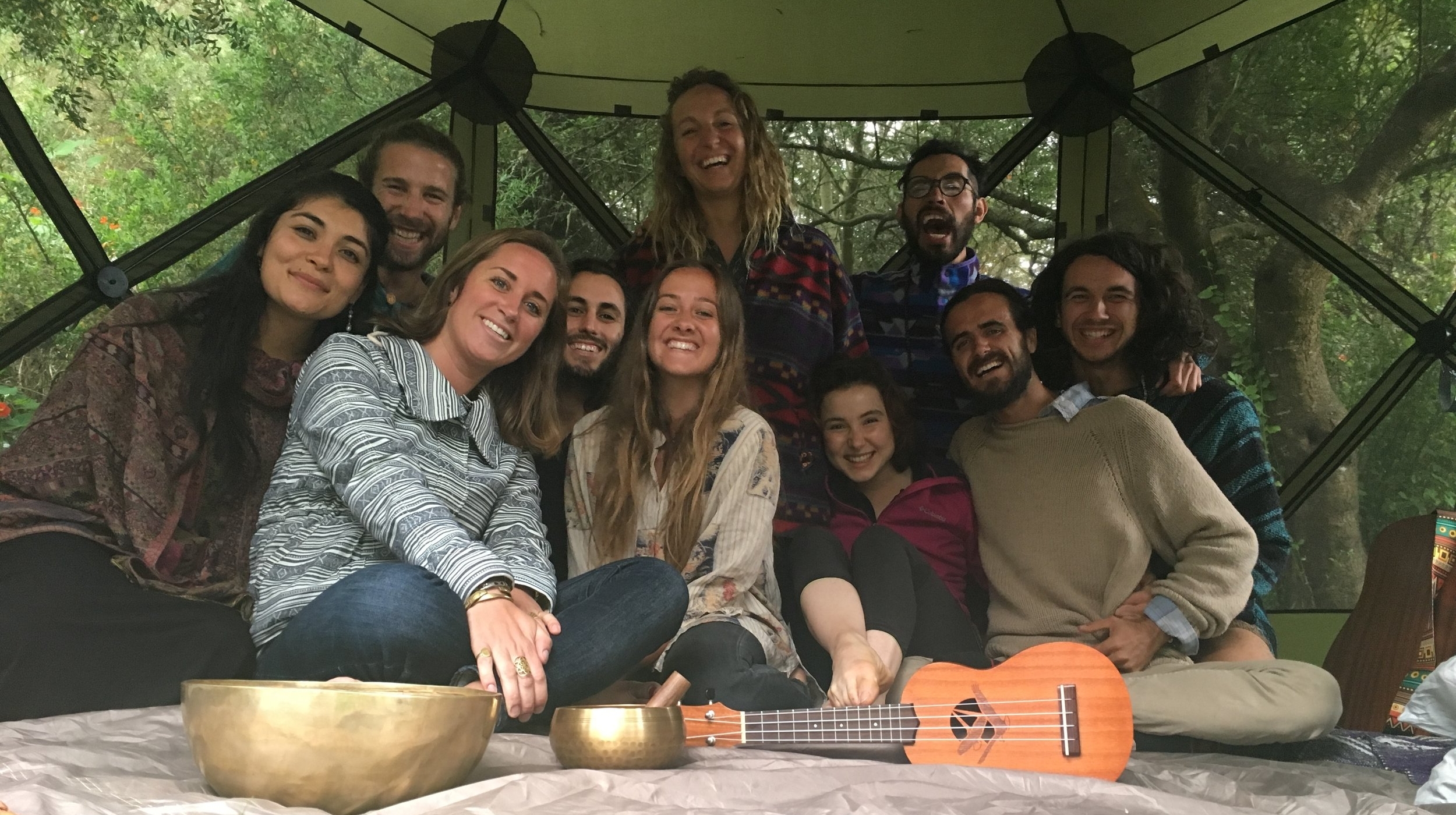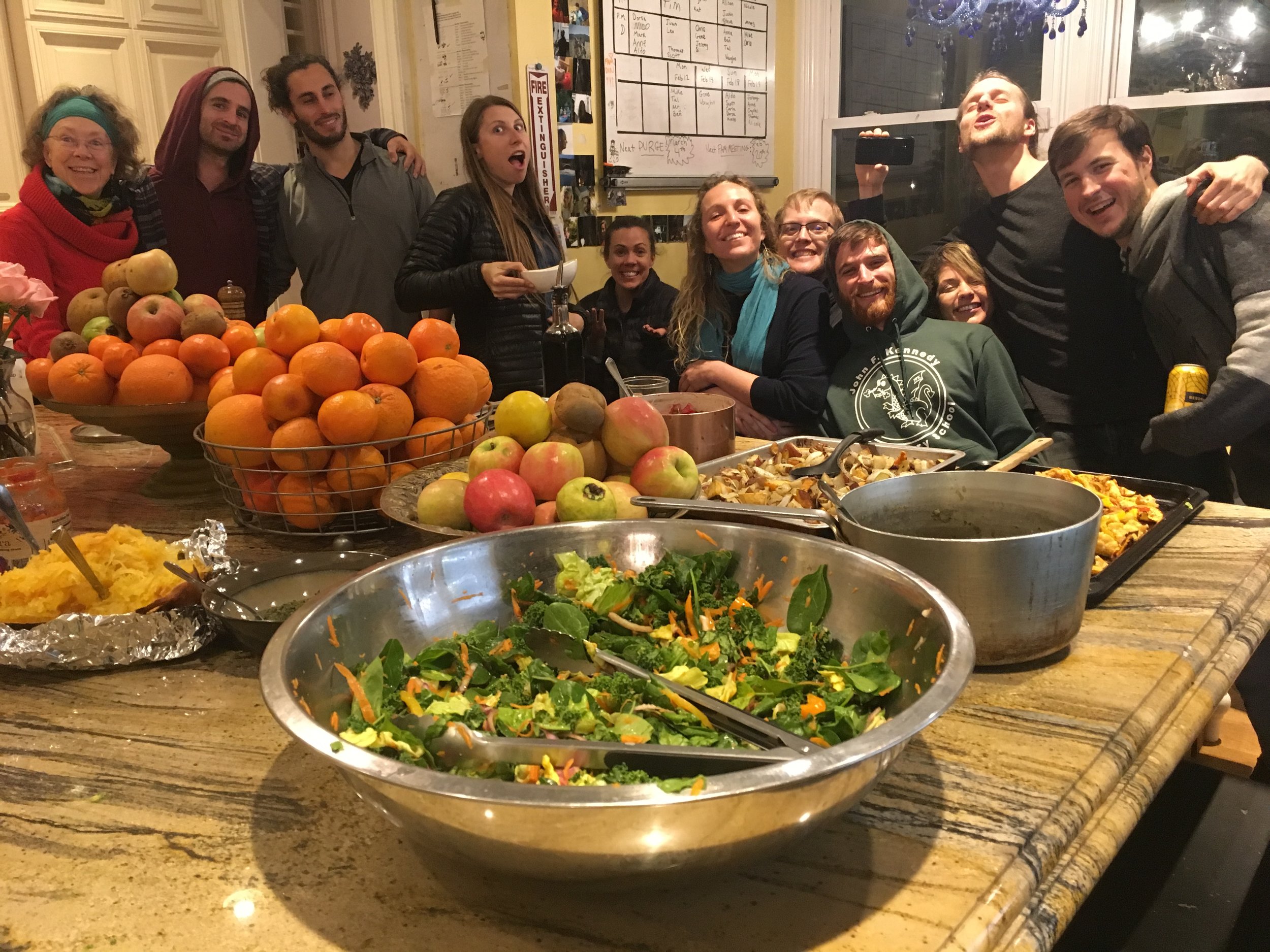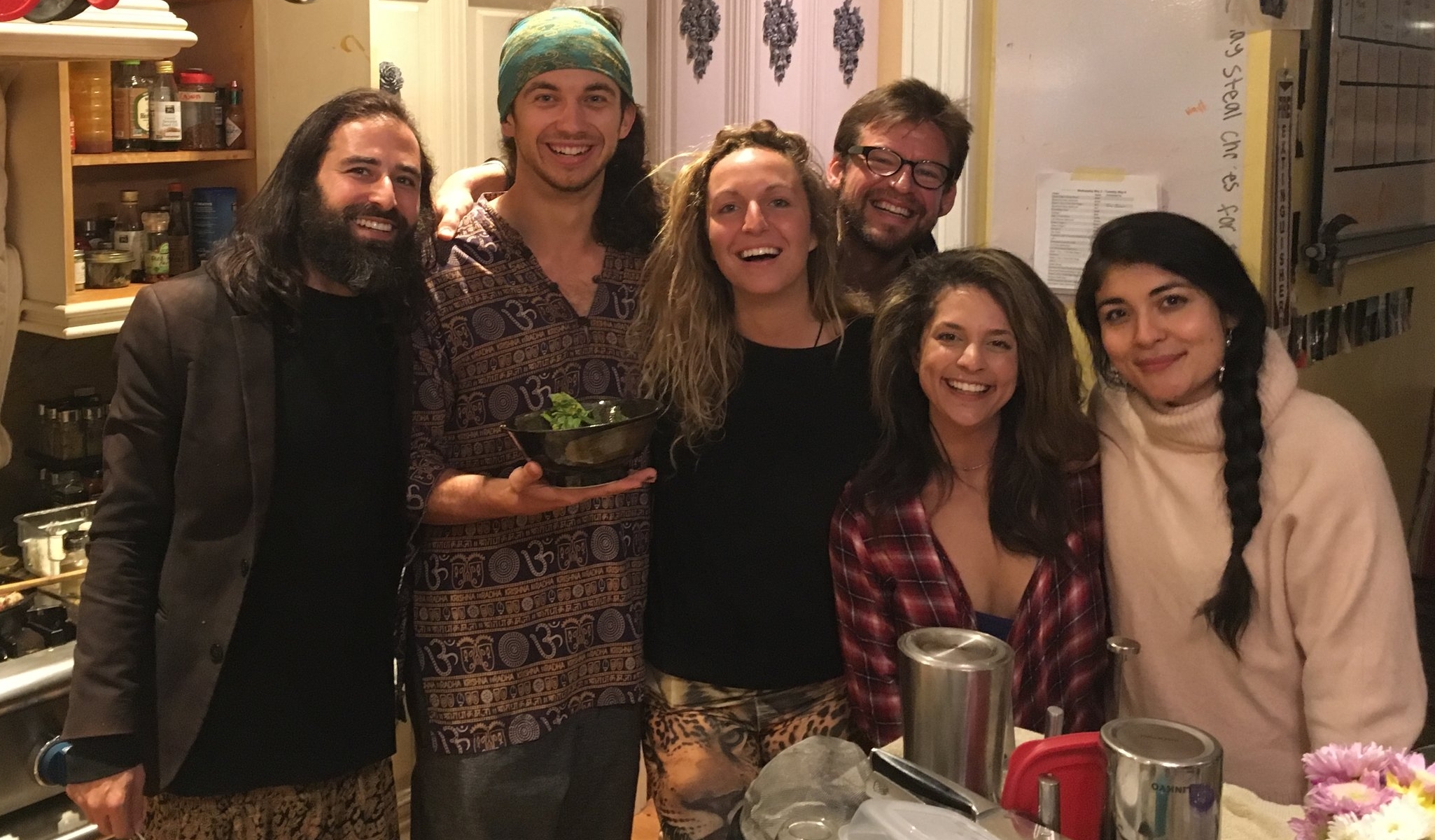 I was living in the Bay Area, and I went to a yoga class in Berkeley. In the locker room after the class, I put on a colorful pair of pants from Ecuador. "Woah, cool pants," said someone to my left. After talking for a few minutes in our state of post-yoga bliss, he invited me to eat dinner at his UC Berkeley graduate student co-op. One moral of this story is that eccentric clothing can introduce you to amazing people. Since that moment, intentional communities became a cornerstone of my life.
I had my doubts at first, but after a few hours in the Berkeley co-op I was impressed. Here I was, walking into a fluid system of cooperative living.
Fully stocked kitchen with organic produce. Nightly family dinners. Deep conversations. My Ecuador pants had lead me to some kind of utopia.
Fast forward six months. I had moved to San Francisco. I managed to find an intentional community in 'The City' with a spot for me. I found the listing on Craigslist. Click here for my guide to find intentional communities in San Francisco.
I lived in a 30-person intentional community in San Francisco, California. It is called Chateau Ubuntu. This was my urban paradise. The bliss bubble is known to most as simply 'Ubuntu.' Without a doubt, my experience here radically changed my life.
We had 30 adults living in a multi-unit Victorian-era mansion. The youngest member was in their early 20s and the oldest member was in their 40s. Average age was about 27 years old.
We shared rooms, which felt like something between a college dorm room and an international hostel. The house had 17 chandeliers.
My one and a half years at Ubuntu was no cake walk. Most of the time, everything went well because there was good participation in the home and respect towards each other. But sometimes, there was conflict. About six months in, one of the members was asked to leave the house. It divided the community and brought a cloud over our urban oasis. I wanted to run. I wanted to move out. I decided to stay. That was one of the best decisions of my life.
Living in Ubuntu was informal education at its best. After a year of the hypersocial environment, I learned how to say no. Saying no to late nights jamming by the firepit, and instead going to sleep at a reasonable hour. Or saying no to alcohol, and dancing sober.
I learned how to let go of control. When 30 people have different schedules, individual energy levels fluctuate like the value of bitcoin. Perhaps I was tired after working ten hours and craving a quiet kitchen to make some food. During the moment of desired solitude, other community members may come into the kitchen and play some upbeat music.
How do you react when someone bothers you? Makes you wonder, why am I bothered? Moments like this happen at least once a day in the co-op. Like a trained yogi, you learn how to deal with the noise. Equanimity.
Daily challenges and diversity grow your social-emotional being. I learned to accept loud music when I was tired in the kitchen. I learned to accept the housemate who bothered me with their comments at a family meeting. It took me at least a year to reach this state.
If you are going to live in a large intentional community, I recommend staying at least one year.
I started to notice patterns in group psychology and human behavior. During some family meetings, a house member would comment on a problem using a us versus them mentality. For example, think of the comment "Some people in the house are leaving dirty dishes in the kitchen and they need to be more responsible." I saw this sort of narrative create divisions in the community. Other members may feel called out and the need to defend themselves.
Now, let's address this concern using the power of we. I learned that the best way to comment on dirty dishes would be saying "We leave dirty dishes in the kitchen, so how can we change that?"
My observations were that using a group narrative in community discussion creates harmony. We are, after all, one community.
When you live in an intentional community that makes you happy, coming home can be the best part of your day. Not because you want to go in your bed and watch netflix. You love coming home because of the abundance of hugs, fresh food, and compassionate conversations.
It was actually difficult to remain depressed in this place. Within a few hours, someone recognized my mood, and because they knew me so well it was pretty easy to bring me back to a neutral or positive outlook.
We crossed paths everyday. We cooked. We danced. We laughed. The collective energy of the home was incredible. One night we had an impromptu five-piece jam band. Another night we made vegan family dinner. A group of us sang kirtan in our meditation room called the 'Zen Zone.' We often got together around the backyard gas fire pit for some heartspace.
My year and a half living at the 30-person San Francisco community was transformational. I became a better man. I learned non-violent communication. The community supported me in producing a monthly yoga and ecstatic dance event, which has further inspired me to build community and walk the path of spirituality.